TISSAGES DES MÛRES: INDUSTRY EXPERTISE SINCE 1850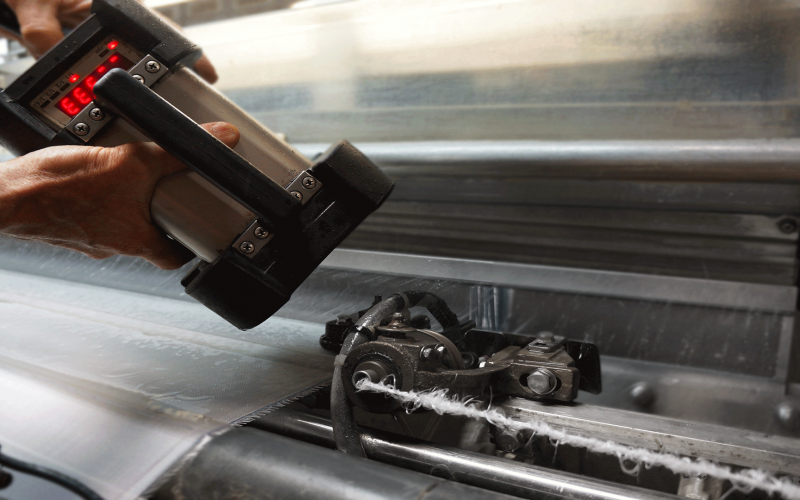 PROFESSIONALS IN THE SPOTLIGHT: TEXTILE MACHINE TECHNICIAN
The technician ensures that the textile machines run smoothly at all times. This person adjusts the settings and launches the production orders. An irreplaceable and versatile professional, they work to adjust or repair the machines as quickly as possible so the production run doesn't grind to a halt. A master of precision mechanics, they can also help create new pieces. This is a complete role which requires a number of different skills (electro-mechanics, computer skills), and no two days are the same: each new fabric requires a specific set of skills and techniques.
PROFESSIONALS IN THE SPOTLIGHT: TEXTILE TIER
The tier uses a machine to tie and fix all of the warps on the textile machines and the combs . According to the safety rules and the production requirements (quality, deadlines, etc.). Both independent and methodical, their technical skills and their manual dexterity are their greatest assets.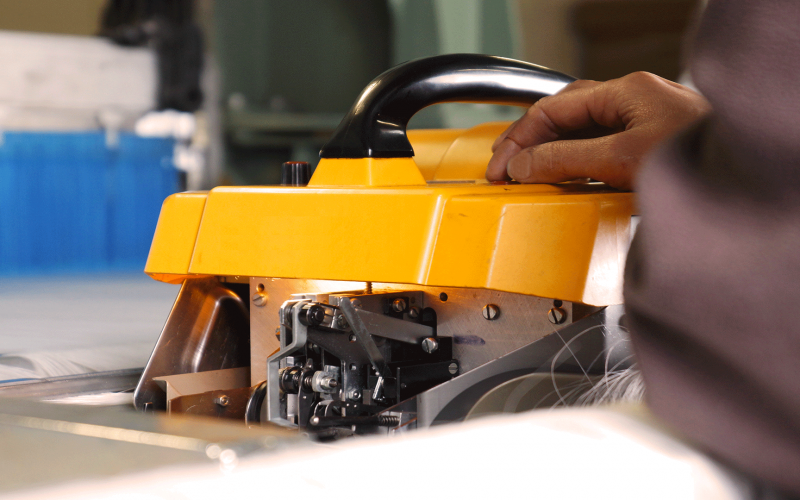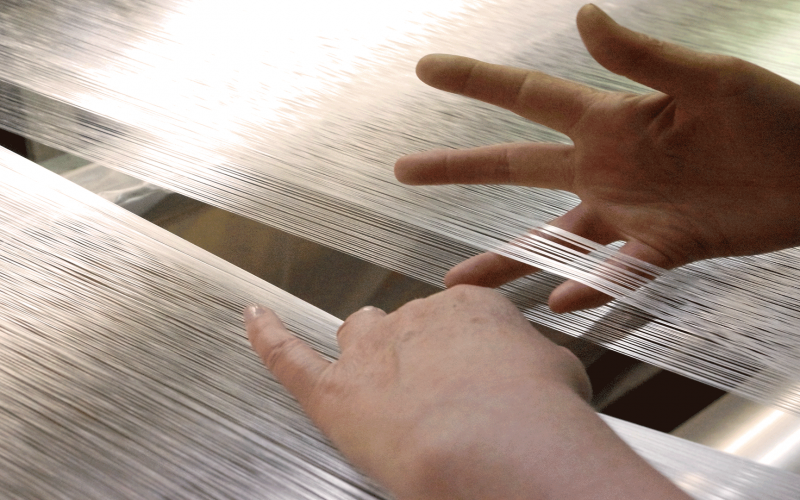 PROFESSIONALS IN THE SPOTLIGHT: TEXTILE WEAVER
The weaver is tasked with overseeing the machines and ensuring that they are supplied with thread. They ensure that the production process runs smoothly, and they perform visual checks of the woven products. Their attention to detail and experienced eyes are vital assets, enabling them to spot the smallest defect in the weave. Their unwavering dexterity lets them intervene if a thread breaks or a machine breaks down. These professionals act as a pivot in the workshop, passing on instructions fully and carefully at each change of team.
PROFESSIONALS IN THE SPOTLIGHT: WAREHOUSE MANAGER
The warehouse manager oversees delivery, storage and stock tracking for all of our raw materials and consumables. He removes the finished fabric from the machines, following our procedures.
They are responsible for the organisation and optimisation of the space within the warehouse. Overseeing the preparation and quality of our shipments and securing the transport of our reels to their final destination.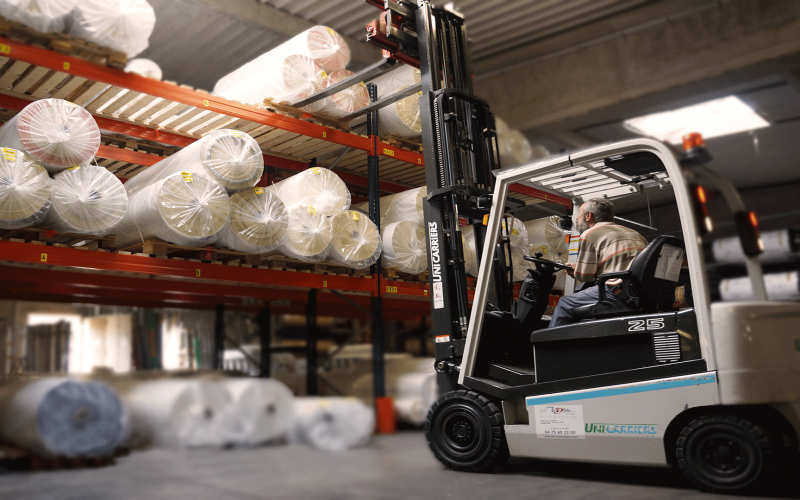 "This is a job that changes every day.  Our work is organised as it comes."

"You need to be organised, vigilant and careful.  It's a great job"

"I love that you get really involved in your work.  You have to look ahead and be methodical"

"There's a whole world of complexity in a single machine…"

"You need motivation, curiosity and patience. It takes years to become a good technician"